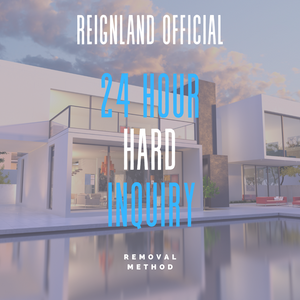 24 Hour Hard Inquiry Removal Guide
Did You Know That Hard Inquiries Can Stay On Your Credit Report For Up To 2 Years! You Don't Have To Just Sit And Wait While Your Credit Score Declines.
THIS GUIDE WILL SHOW YOU:
The Technique To Eliminating Hard Inquiries From ALL 3 Credit Bureaus (Experian, Transunion & Equifax) Within 24 Hours
​All The Phone Numbers You Need To Call To Be On Your Way to A Better Credit Profile
​​Dialogue To Use When Talking To Representatives From The Credit Bureaus
*RESULTS VARY AND ARE NOT 100% GUARANTEED. EACH PERSONS REPORT AND ACCOUNTS VARY THEREFORE YOU MAY NEED TO RE-APPPLY THE TECHNIQUE IN ORDER FOR SUCCESS.
Please allow 24-48hrs to receive your download.