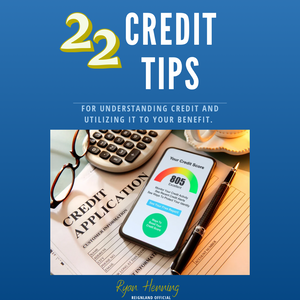 Introductory Credit Guide
Having great credit is becoming more of a necessity now more than ever. You literally could be giving thousands of dollars away in the form of higher interest rates by not knowing how to use credit to your advantage!
If you've never studied credit, these tips will get you exposed to the fundamentals of credit including:
•How a credit score is broken down
•FICO Scoring
•Types of credit 
•Ways to build credit +more
This is meant to expose you to the world of credit and how it's viewed, but by no means should this be the end for you. It's up to you to expand your knowledge, change your mindset, and grow.