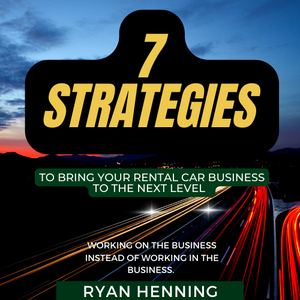 7 Strategies Car Rental Guide
*This is a digital product only*
This guide gives you 7 strategies I implemented in my Rental business to make it run more efficiently. All the bumps in the beginning of the journey I've summarized into 7 simple tips so you can avoid them and get to the next level.
This is ideal for everybody from beginners to experienced Rental companies looking to automate their business even more. 


if you are interested in even more in-depth detail and guidance after reading this guide, be sure to also check out our Reignland Rentals Academy.