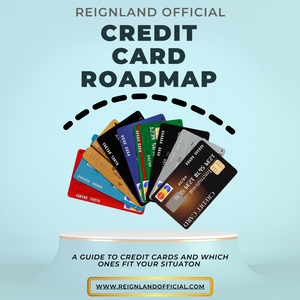 Reignland Official Credit Card Roadmap Guide
This guide is for credit card beginners. Understand which credit cards are the most helpful to your situation. All Credit cards are not created equal, the Credit Card Roadmap will help you determine where you are in the credit space and the benefits to look forward to. Learn about:
Which Credit cards are perfect for rebuilding your credit score
Cards that get you access to discounted flights, hotels and restaurants.
How Credit cards can help ease your daily expenses.